– 10 year old FS Jack Russel
– intermittent hematuria
– U/A SG 1.015 RBC' and WBC's, no ketones, bilrubin or glucose
– culture pending
– ultrasound of UB shows thickened wall in apex region
– object with a bright interface and minimal distal shawdowing that is mobile near trigone region- no urolith/mineral seen on x-ray (blood clot or radio lucent stone?)
– hyerechoic region with reverberation artifact seen in the thickened apical region of the bladder wall (gas? – did not see this on x-ray)
Could this be a emphysematous cystitis? If so, it is a little different from what I have seen in the past.
Hyperechoic lesion with some shadowing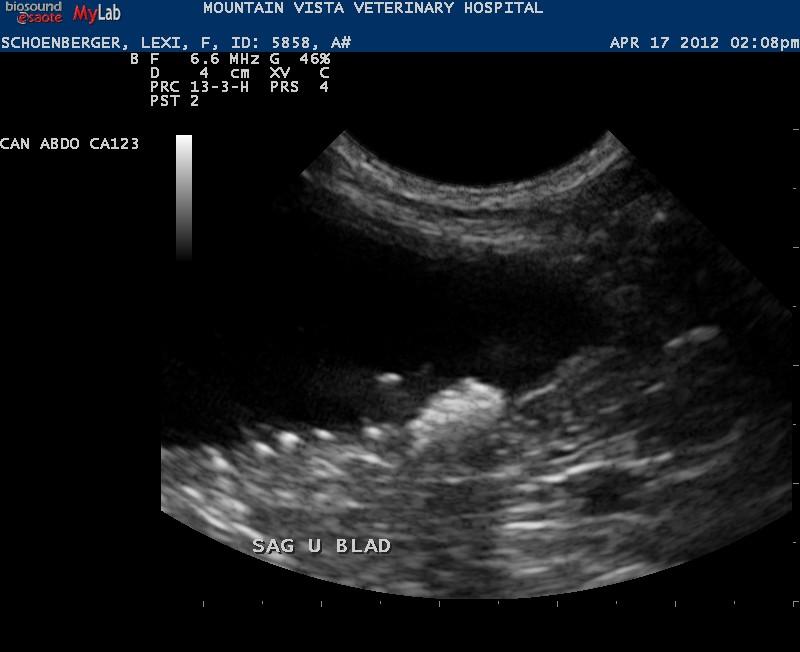 Movement of object distally after agitation – has a "halo" of material around it that is freely floating in urine when viewed on clip

Hyperechoic lesion in ventral apex of bladder wall

[videoembed id=6912]