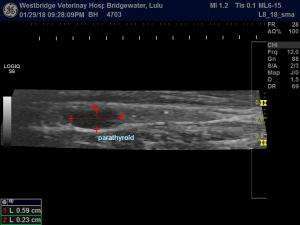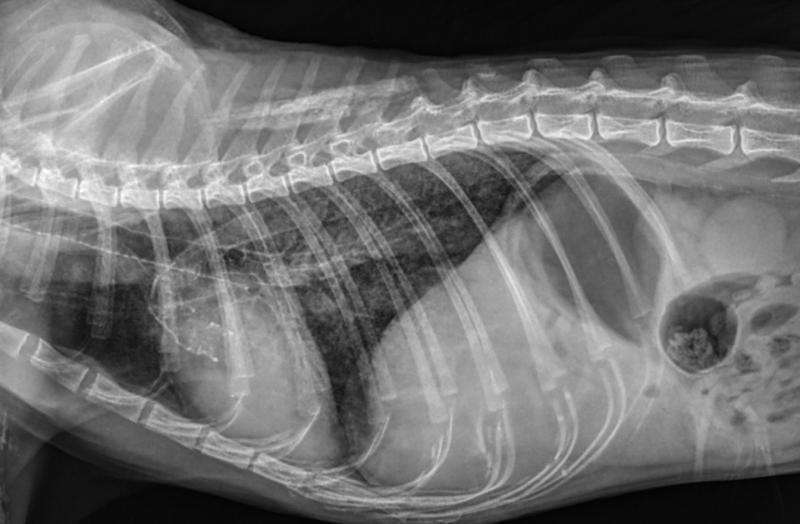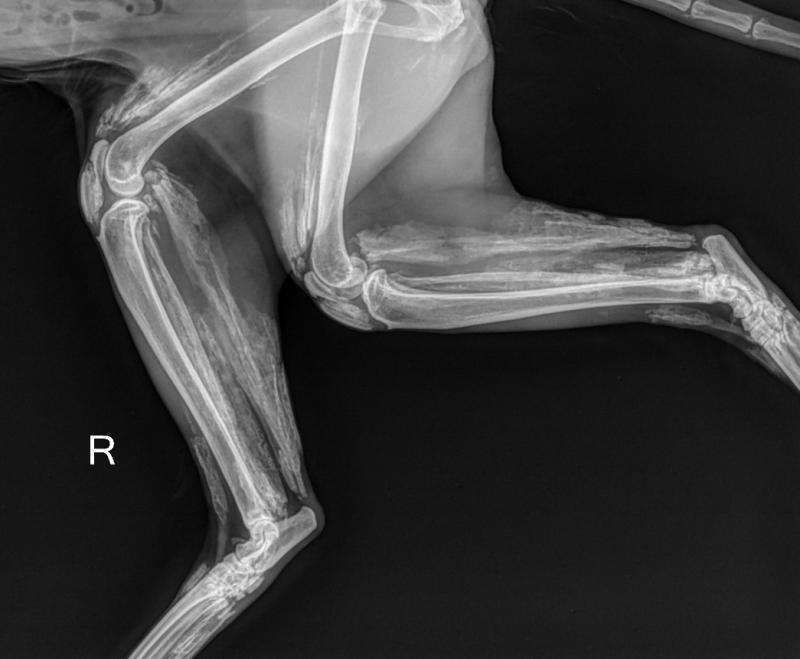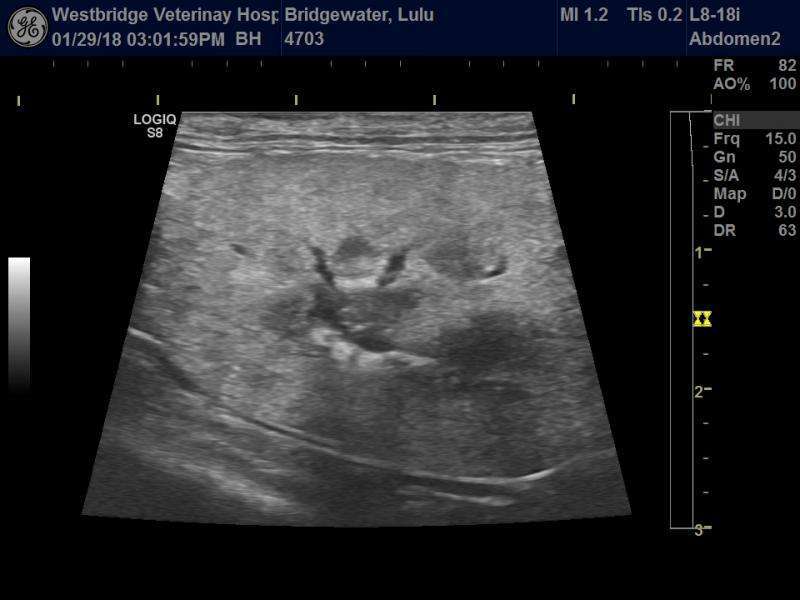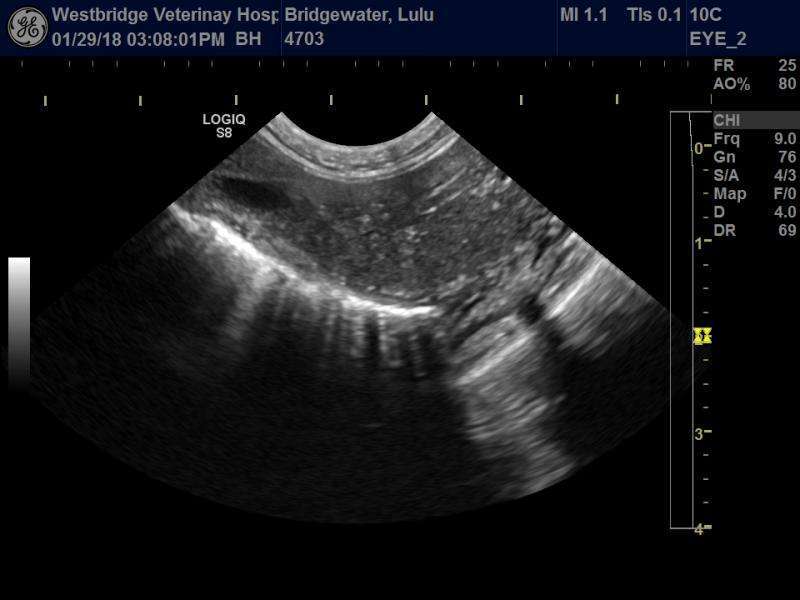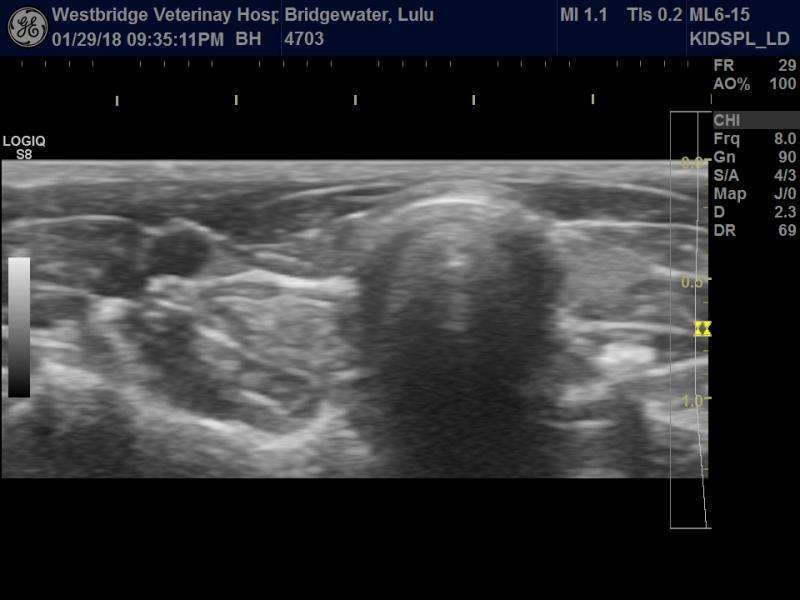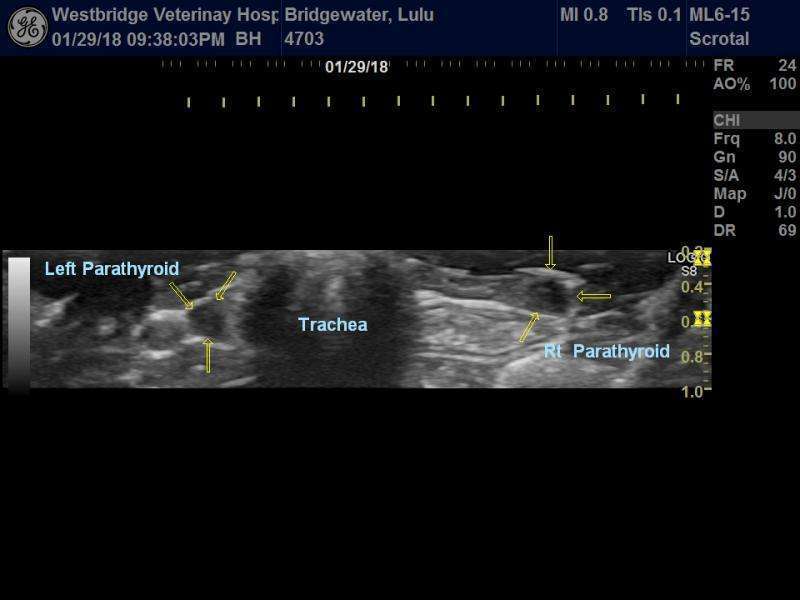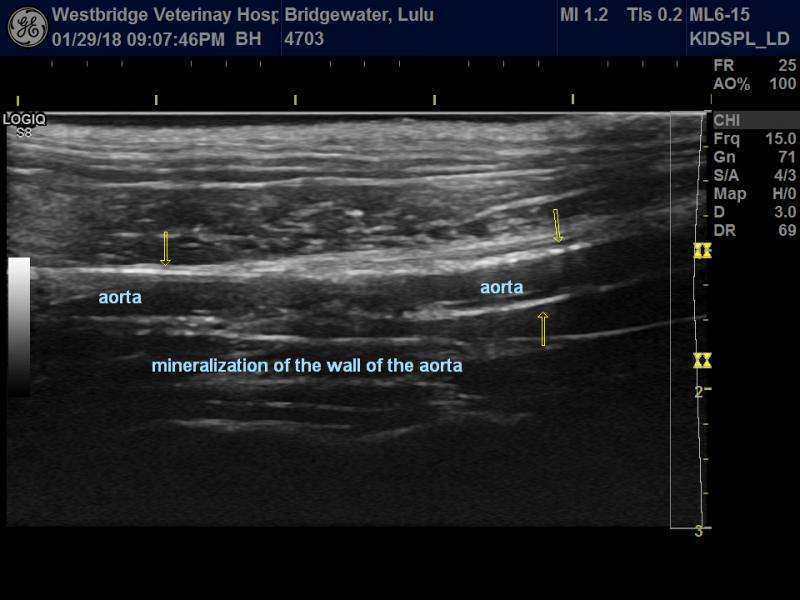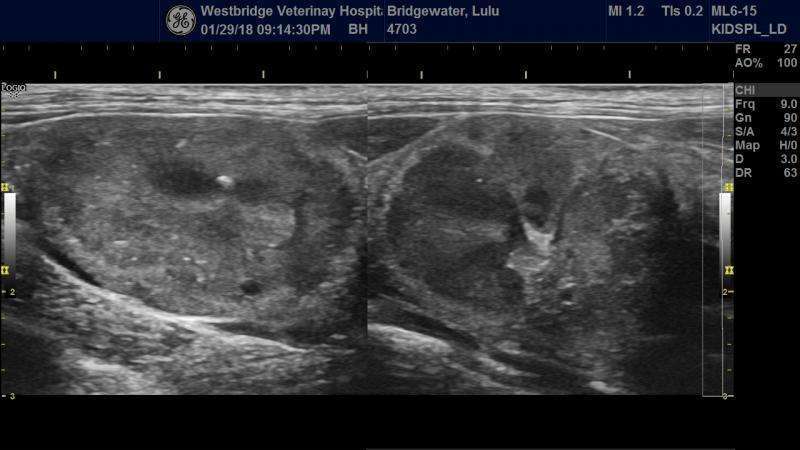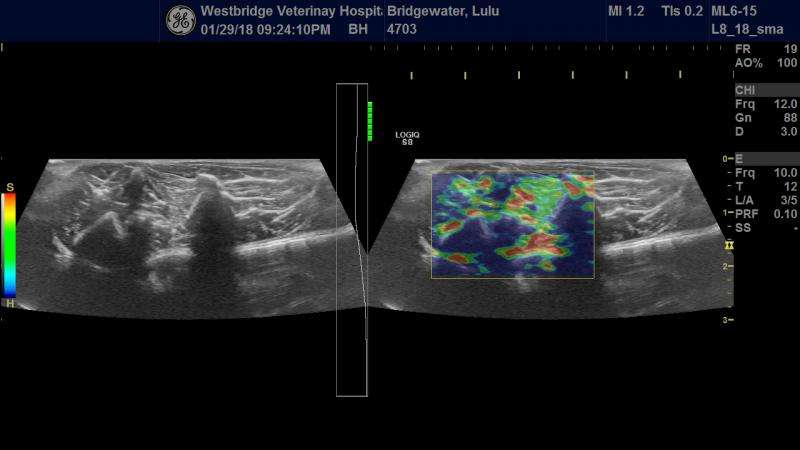 Lulu is a 6 year old F/S DSH feline that was presented to us yesterday with a 1 month period of wt loss. In that period of time she approximately lost half of her weight. In the last two days time she had suddenly become very lethargic and inappetent. On presentation she was not uremic and her coat was excellent. On manual abdominal palpation a firm and tortuous linear density was discovered. Since all of the changes seem to start after the previous holiday season a FB was a possibility. An abdominal ultrasound was performed to look for a cause of the wt loss.
The findings included the following;
1) mineralization of the kidneys. This becomes even more obvious when some post mortem images where taken which accentuates the mineralization of the cortex.
2) mineralization within the spleen
3) enlarged splenic and portal veins
4) mineralized dorsal aorta and aortic trunk
5) the distal tendinous portions of many muscles are mineralized as well as much of the cardiac myocardium
6) Both parathyroid glands are very prominent and measure 2.6 X 2.2 X 5.9mm
7) mineralization of the bronchial tree. Many rockets on the pulmonary ultrasound.
These are all dramatic changes that are both seen on Ultrasound and radiology. The owner was not aware of any mobility issues prior to a few days ago. Unfortunately we do not have serum renal biochemistry values or any ionized calcium values. Neither do we have PTH levels. The owner rightfully opted for E/D.
The question is whether this is primary parathyroid disease or more as is supected secondary to chronic renal disease. As I mentioned I suspect that this is secondary to the renal disease but two things bother me considering that we are missing blood values;
a) if it was renal in nature then why was there no azotemia on physical examination when smelling her breath?
b) I know that parathyroid masses should be unilateral but then why are they so prominent. They are way to easy to image and in light that I cannot find references to normal measurements. Maybe they are normal and I am just lucky illustrating them. Any thoughts?